What If You Could Avoid ALL Of The Mistakes "Most" Facebook™ Ad Managers Make?
EVEN IF…
You haven't started your FB ad agency yet
(…you'll get massive traction—fast)
You have NO IDEA where to find your first few "ideal" clients
(…hmmm what do they even look like?)
You're afraid that you'll be chained to an ads dashboard
and stuck working on your clients' campaigns every single day
(…without the ability to take time off to hang with your family)
You have yet to learn EVERYTHING about Facebook™ advertising (…don't worry—you can achieve "Daaaaamn, you're good!" results without knowing everything)
The FB ADmanager is a "Business-in-a-box" — Everything You Need
to Grow Your Ideal Business
PLUS LEARN HOW TO:
Manage multiple client campaigns confidently (…without going insane in the membrane)
Onboard your clients efficiently & extract the most critical information (…in way less time)
Set client expectations (…so you're set up to impress from day one)
Hire people, grow your team, delegate, and manage the entire process just like a 100-person agency (…even if you're flying solo)
Get an impressive ROI for all of your clients (…hello, killer case studies)
Become an authority in your niche (...so you can say hasta la vista to price shoppers AND finally attract your ideal clients like a 34-ton magnet)
I built a proven system specifically for you, the NEW FB AD manager, to show you HOW TO…
FIND
your first batch of ideal, long-term retainer clients who have recurring ad budgets (hellz-to-the-yea)
STRUCTURE
your pricing & packages so you're incentivized to succeed (I'll tell you exactly what to charge)
DESIGN
an onboarding process for your clients that will save 10 hours of your time each week (so you don't stare at the screen for 70+ hours/week & turn into a pre-apocalyptic zombie)
DELIVER
incredible results for your clients repeatedly (one hit wonders won't scale your business)
TRANSFORM
your client success stories into mouth-watering case studies that attract more ideal clients
MANAGE
multiple clients in the Business Manager like a starship captain, so you feel in control, confident, and clear every day (…I'll show you how to do it)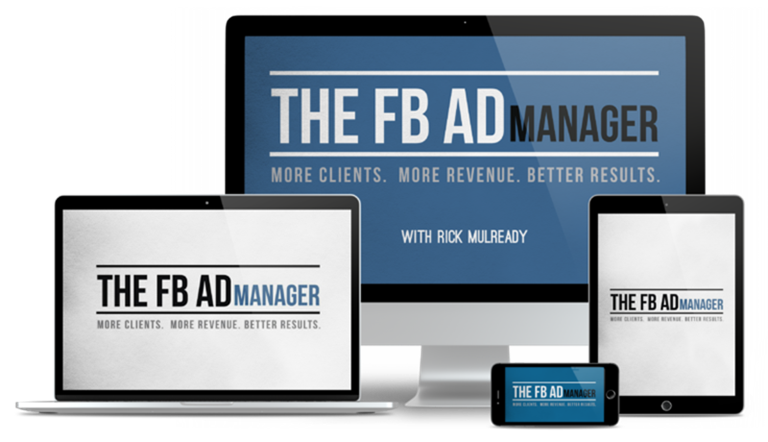 SalesPage  | Price: $7000  (Free for VIP Members) | Size: 7.84 GB | Archive
Download Link
This content is for members only.